Find below a detailed listing of all Removal Companies operating in the greater Kimberley area.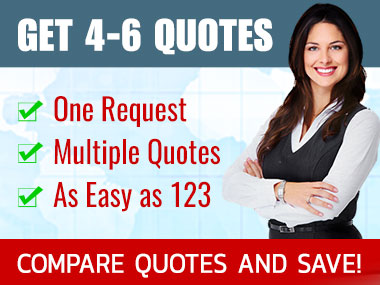 Need Multiple Furniture Removal Quotes?
KIMBERLEY

Submit one Quote Request and get 4-6 Free Furniture Removal Quotes from Reputable Furniture Removal Companies all over South Africa. If, after 24 hours you still haven't received the perfect quote, we'll send you even more. Get 4-6 Quotes Now and Save!
Afriworld Furniture Removals
KIMBERLEY

We have successfully moved some of South Africa's most powerful CEO's, and the nation's most influential decision makers. We can do the same for YOU.
Move Removals
KIMBERLEY

Move Removals will move you safely from A to B. We provide residential and commercial moving services both domestic and nationally across the entire South Africa. We'll move you fast - at a very affordable rate.
Alert Removals
KIMBERLEY

Alert Removals specializes in home and office moves, either local or long distance. Our services include industrial or commercial moves, packing of goods and storage facilities. We are well trained in moving pianos.
Britz Couriers and Removals
KIMBERLEY

Our localised Cape Town and Johannesburg furniture movers provide Large or Small local removal services & long distance removals around the Western Cape & to all major cities in South Africa. We also offer weekly share load & large load removal services.
Exclusive Movers
KIMBERLEY

Exclusive has over 25 years of experience in the industry. Exclusive is a registered company specialising in the removal of household and office relocations. We provide local and long distance furniture removal services.
Legend Furniture Removals
KIMBERLEY

Legend Removals is a family owned company based in Pretoria, specialising in household removals, furniture removals, furniture transportation, office removals and relocation services.
LG Share Transport
KIMBERLEY

LG Share s first responsibility is to the client to provide the highest standards in logistic and transport services. Our vast experience in this field enables us to offer you a personalised service, be it for private, corporate removals or cargo delivery
Unishaun Removals And Relocations Services
KIMBERLEY

Unishaun Removals and Relocation Services is a South African company which offers comprehensive furniture removals, business and office relocations, storage and logistics services - both locally and internationally - to discerning customers.
Advance Worldwide Removals
KIMBERLEY

Our reputation for efficiency and attention to detail has been built up since we started moving people and goods back in 1931. Let us help you plan your next office move, after all we've been doing it for clients like De Beers and Namdep for years.
Cross Africa Van Lines
KIMBERLEY

As one of the top moving companies, we at Cross Africa Van Lines are dedicated to providing the highest standards of service possible. Whether you're moving locally, to another town, or another country you'll benefit from our total commitment.
Eagle Transport & Storage
KIMBERLEY

With all our local removals, regardless of size, a package will be tailored for your specific needs. Specialized advice will be given to move the most cost effective way without compromising the safe moving of your valuable items.
Kimberley Furniture Removals
KIMBERLEY

The Kimberley Furniture Removals Website features the most comprehensive listing of Furniture Removal Companies in and around Kimberley. Get Removal Companies, Storage Companies and more on the Kimberley Furniture Removals website.
Sky Removals
KIMBERLEY

We are here to serve you. All major towns, cities and rural areas covered. Pietermaritzburg, Johannesburg , Durban, Bloemfontein, Eastern Cape. Around the block or across town. Your choice of either a Comprehensive packing and moving service.
Cape Express Removals
KIMBERLEY

Cape Express Removals is an independent removal company with an established reputation for reliability, professionalism and friendly service. We have been in operation since 1984 and believe in providing an effective and affordable service to our customer